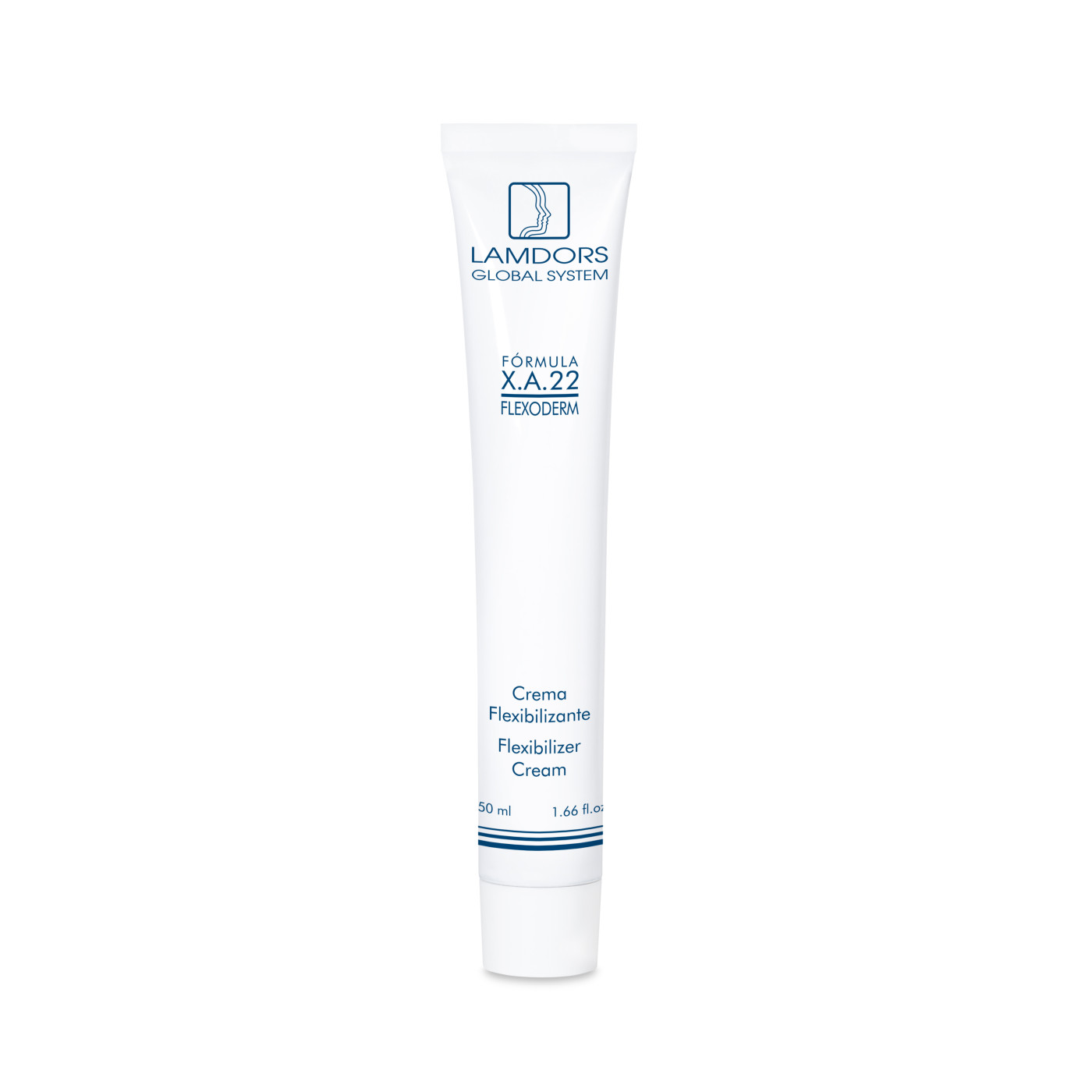 Maximize

Display all pictures
Flexibilizer Cream X.A.22 FLEXODERM 1.66 fl oz
DESCRIPTION: Maintains the flexibility of the skin preventing dehydration and protects it from environmental pollution. Specially designed for oily and acne-prone skins. Suitable for all skin types.
INSTRUCTIONS: Spread on hands and apply over eyes, lips, face and neck with pressure and decompression without rubbing.
MORE INFORMATION:
- Special for oily, mixed and acne-prone skins.
- Prevents evaporation of transcutaneous water loss.
- Does not accumulate or increase oil retention.
PRESENTATION: tube 1 fl oz, 1.66 fl oz and 3 fl oz.