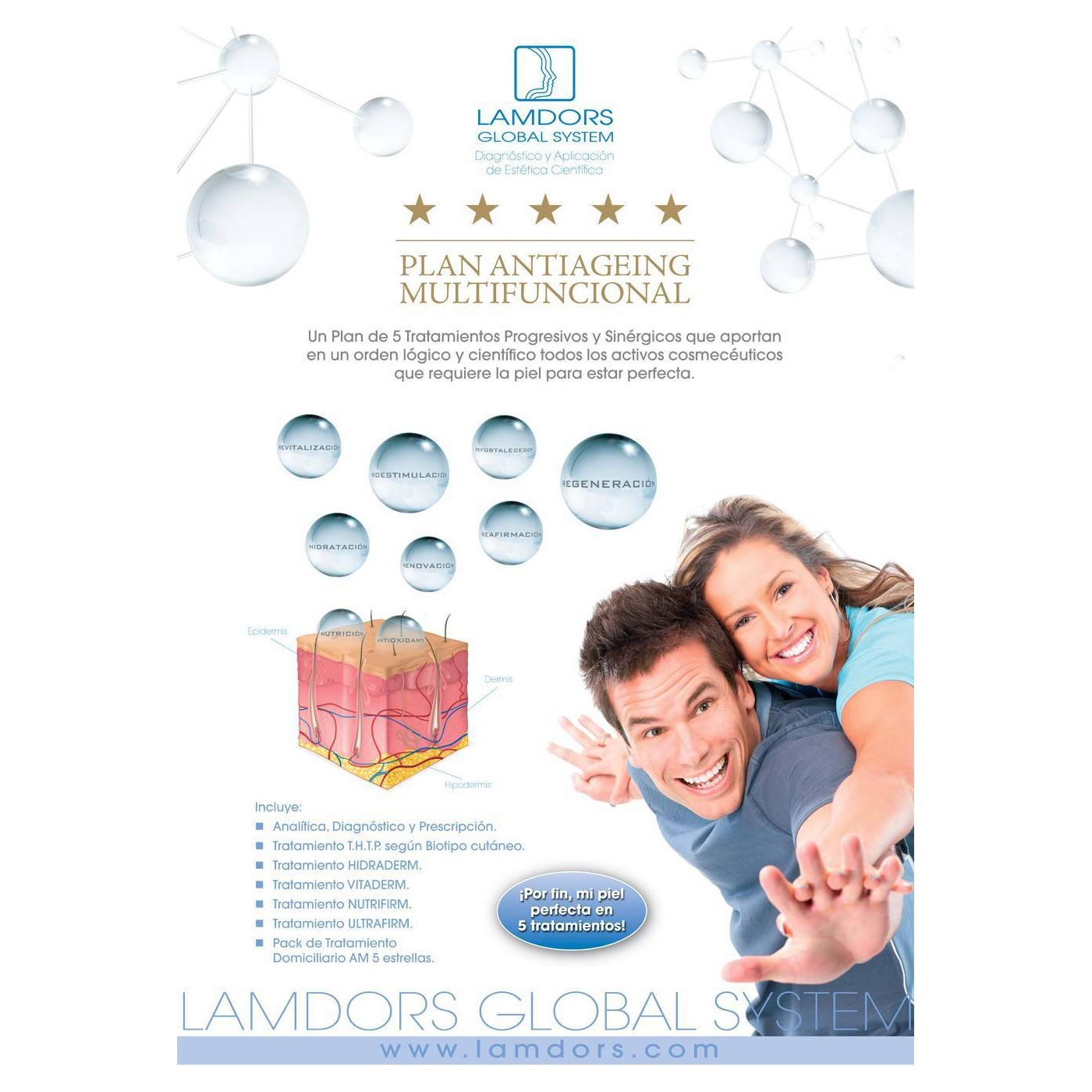 Maximize

Display all pictures
PLAN 5* ANTIAGEING MULTIFUNCTIONAL TREATMENT
Recommended treatment to treat in depth the signs of ageing through a PLAN of 5 progressive and synergistic treatments that provide in a logical and scientific order all the cosmeceutical assets that the skin requires to be perfect:
1º Prepare the skin: sanitize, polish and balance.
2º Start the process of preparation for nutritional treatments and braking of skin ageing.
3º Refortify the tissue and fight against oxidation and cutaneous ageing.
4º Feed the tissue, repair it, regenerate it and begin the process of reaffirmation.
5º Enhance what was started in the previous session by confirming the contribution of Rejuvenating, Firming, Repairing and Regenerating substances to a greater concentration than the previous one.
It consists of the following treatments:
- Personalized Facial Therapy according to cutaneous biotype.
- HIDRADERM Treatment: Hydronutrient, polisher, regenerator, antioxidant.
- VITADERM Treatment: Antioxidant, free radical neutralizer, polisher, revitalizer, regenerator.
- NUTRIFIRM Treatment: Firming, bioactive, stimulating regenerator, hydronutritive.
- ULTRAFIRM Treatment: Firming, rejuvenating, deep regenerating, antioxidant repairing, refreshing, hydronutritive.
Treatments available for 25 min and 55 min.
Want to Get More Information About PLAN 5* ANTIAGEING MULTIFUNCTIONAL TREATMENT?
Ask for it in the form below